BTS Fire and Rescue Systems Solutions
Distributor and System integrator of innovative fire and rescue system. Our product portfolio includes:
Healthy firefighter
Firefighter should be able to start their shift in full, clean protective clothing and able to protect their airways and skin in all situations. Gear, equipment and tools should be able decontaminated every time they have been exposed to products of combustion. It is also essential that routines separate contaminated items from clean ones when transporting and handling them at the fire station.
Firefighter Foam
We supply a wide range of efficient and eco-friendly firefighting foam, concentrates: FFF, AFFF, and AR-FFF. Our fluorinating foam concentrate was introduce to the market in 2002, effective for class A and B fires. Furthermore, our foam concentrate is ICAO approved.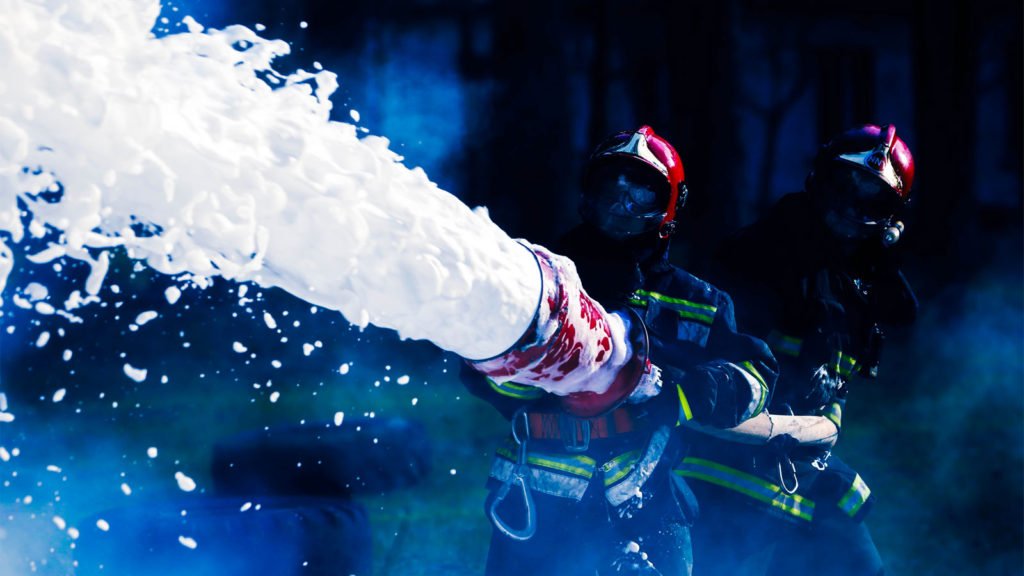 Water Leak Detection
Hydrosense is the solution to one of the greatest threats to business continuity: water damage. These innovative systems lead the way in water leak detection and designed to continuously monitor and to identify leaks over extensive areas. Hydrosense supports business sustainability and protects valuable assets and archives from the dangers of water damage.
Distributed Fiber Optic Sensing
Distributed and quasi-distributed fiber optic sensors are systems that connect opto-electronic interrogators to an optical fiber (or cable), converting the fiber to an array of distributed sensors. The fiber becomes the sensor while the interrogator injects laser energy into the fiber and detects events along the fiber. Our sensing capability are Distributed Temperature Sensing (DTS) for Temperature sensing, Distributed Strain Sensing(DSS) for Strain sensing and Distributed Acoustic Sensing (DAS) for Vibration sensing in an acoustic format. This a technology that can help to monitor assets pipeline, conveyor belts and parameter/boarder fences 24/7 over a long continuous distance.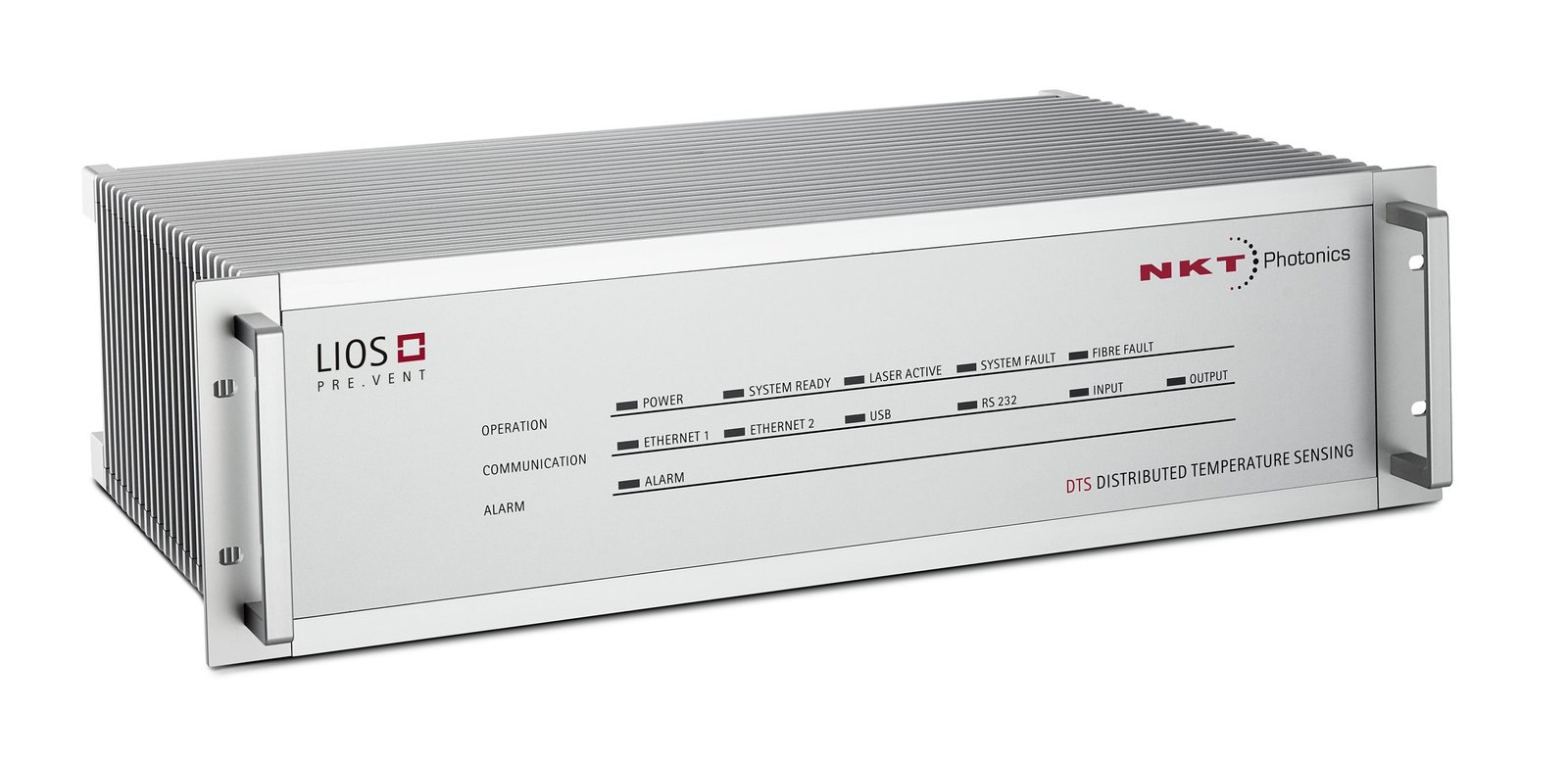 Firefighter Equipment
We provide a wide range of firefighter equipment's which includes: Firefighter Nozzles, Thermal Imaging Cameras, Positive Pressure Ventilation Fans and Urban Search and Rescue Equipment's (USAR) and Fire Training Equipment's and all from our partner Leader Group.
Firefighter Engine
Cobra ColdCut Extinguisher System offers a safe attack of an interior fire and fire gases from an outside position. The high water jet pressure allows for the cutting abrasive to rapidly penetrate all known construction material, allowing an efficient high velocity firefighting water mist to be applied within the fire compartment. Cutting Extinguisher Concept (CEC) addresses the risks associated with traditional intervention methods, which largely assume the entrance of BA operators into the building and expose firefighters to intense risk. CEC methodology, consists of means for detection and scanning with infrared technology, information and decision support combined with the COBRA cutting and extinguishing technical equipment for precision firefighting, as well as high-pressure ventilation created by a high-pressure fan to optimize the efficiency of the COBRA.
Fire Alarm & Detection System
Our partner Kentec Electronics is one of the world's leading life safety solutions manufacturers of conventional, analogue addressable fire detection and extinguishant control panels. Our signature products Taktis Panel, is the most powerful and sophisticated analogue addressable fire panel. Intelligent and technically robust, it has enhanced integration and networking capabilities to meet the current and future needs of small to larger buildings and installations. Other products include Ockular for a powerful and sophisticated graphical representation of your site, industry leading Sigma XT extinguisher releasing panel and Vizulinx a fire alarm management solution which enable you to monitor your fire systems remotely.
Fire Suppression System
FirePro fire suppression systems contain the latest generation FPC Compound, consisting mainly of Potassium salts with non-pyrotechnic materials. Upon activation, the FPC transforms into a rapidly expanding highly efficient and effective fire suppression condensed aerosol that is distributed evenly in the protected enclosure using the momentum developed in the transformation process. In contrast to the traditional fire extinguishing methods (gaseous or fire sprinkler systems), the fire is extinguished predominately by interrupting the chemical chain reactions in the flame as per the tetrahedron of fire, without depleting oxygen. Furthermore, FirePro is compatible with conventional and addressable fire alarm systems.
Firefighter PPE:
Firefighter boots: Our range of structural boot were developed with firefighter for firefighters, providing unrivalled comfort, protection and assurance.
Firefighter gloves: The firefighters gloves are the most important protective element of personal protective gear. Our model the X-Fighter series are extravagant and exclusive. Supple elkskin leather provides unique comfort when worn. Worn by the elite among firefighters. The XF thus stands for those firefighters with outstanding strength, extreme endurance and rigid self-discipline; those who identify with their profession, self-confidently and resolutely pursue success, and estimate their own capabilities on the basis of knowledge and with a cool head. They take the initiative with self-confidence and follow their instinct. They have high standards and value the best of the best.
Firefighter lights: rechargeable safety torch specifically designed for the firefighter helmets
Turnout Gear: High performance protective clothing for emergency services. All of our main turnout or bunker gear are made to conform to the most widely used standard outside of North America, EN469:2005, and offers Level 2 protection.
Self-Contained Breathing Apparatus (SCBA):With industry leading breathing performance, revolutionary ergonomic designs, unmatched communication features, advanced sensors, telemetry capabilities and tracking technology, our partner Interspiro is why firefighter around the world rely on this SCBA/BA sets.